LegalTegrity - your reliable partner for your whistleblowing system
The new EU Whistleblower Directive confronts companies with fundamental decisions. Our partners are trusted advisors to their clients and, based on their expertise, can provide their clients with excellent information on the requirements and advise them on how to comply with them.
This article shows you how you, as a partner of LegalTegrity, can use the potential of this EU directive to position yourself as a legal tech law firm and to open up a new field of business. You will get all your questions answered about LegalTegrity as partner for your whistleblower solution.
LegalTegrity is a digital whistleblowing and complaint solution without IT implementation, immediately usable after booking! The design of the platform is focused on the needs of small and medium-sized businesses. It operates 24/7/365 and is designed to be intuitive and user-friendly so that it can be used by employees of all educational levels on any device with internet access, e.g. mobile phone, laptop, tablets, etc. Our whistleblowing system meets the strictest security and GDPR requirements. The data is securely stored in the Deutsche Telekom cloud.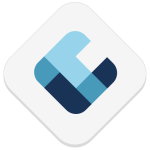 As our partner, you administer your clients' whistleblowing systems via the dashboard of our platform. You are stored in your clients' system as a whistleblower recipient and are informed of every new report of a whistleblower. The entire processing and documentation process takes place within the protected system. This enables anonymous communication with the whistleblower and monitors compliance with deadlines. With an overview of all client systems and associated reports, you can keep track of everything at all times.
We ensure the conformity of the digital whistleblower system with the national laws of the EU member states. This means that your international clients continue to be in the best hands with you as a LegalTegrity partner.
How does a partner law firm show up in the LegalTegrity whistleblower solution?
Proactive client engagement or double risk?​
Of course, you can trust in the possibility that your client will address you and ask for your advice. However, should your client become active himself and search for a solution, you are taking a double risk. A gateway for other advisors: some of the providers of (digital) whistleblower solutions offer compliance advice or compliance tools themselves. You can be sure that these providers will make intensive use of the opportunity of up-selling with legal advice / compliance programmes.
It is common to work with different law firms for different topics. If your clients who do not yet have a law firm for compliance issues are approached here by other law firms, you are not only opening the door for compliance advice, but also for all other areas of law. It is up to you to use this door opener for your law firm yourself.
Our tips to avoid losing clients:
Use this new legal requirement as a hook to approach clients – also to reactivate inactive clients.
Inform your clients at an early stage and offer them an attractive, practicable solution.
Use the EU Directive protecting whistleblowers to open up new business potential through further advisory services.
Have yourself registered as report recipient in the digital whistleblower platform. In this way, you can ensure that clients make use of your expertise when processing cases.
If your clients wish so, offer to act as an additional ombudsman when whistleblowers ask for a face-to-face meeting. This often takes place later on in the process, when the whistleblower has built up trust and then decides to identify himself or herself.
Are you thinking with horror of the effort? How do you approach this project strategically? For this purpose we have developed the LegalTegrity partner programme.
What is the partner programme of the LegalTegrity whistleblower solution?
Hardly any effort, but all the more profit! In order to free up your time for your core competences, we have developed the LegalTegrity partner model.
As a LegalTegrity partner, you offer your small and medium-sized clients the added value of a whistleblowing solution developed for their specific needs. By recommending a digital system, it becomes clear that you are a progressive, innovative law firm that uses modern tools to optimally meet client needs. If desired, you can offer this to your clients in your own law firm design.
You decide which model suits you and your clients better. You have the choice between two options:
Your branded whistleblower solution, i.e. your name and in your own law firm design (WhiteLabel-Partner WhiteLabel, regproved® by LegalTegrity)
Whistleblower solution in LegalTegrity design (LegalTegrity partner)
As a LegalTegrity partner law firm, we provide you with ready-to-use templates for all communication materials, from newsletters and demo videos to presentations for client events. We take care of the preparation and development of the content. All that remains is for you to coordinate and decide internally whether you want to use them in the LegalTegrity design or apply your own law firm design. If you wish, we can also provide you with the materials "in blank".
And that's not all: In order to make optimal use of the door opener "whistleblower system" in client acquisition, as a LegalTegrity partner you will also receive samples for the introductory communication on the occasion of the new obligation to have a whistleblower solution at your clients, supplementary staff training documents for the introduction or a sample code of conduct. Upon request, you will also receive these documents "in blank" in order to convert them into your design.
Simple, transparent pricing model
Our pricing model is based on the different company sizes of your clients – we know that scalability and flexibility are important to you.
Progressive provision model
LegalTegrity offers an interesting, progressive provision model for your law firm – depending on the number of clients acquired and serviced in a calendar year.
You do not only receive your provision once in the first year, but every year as long as your client uses the solution. Whistleblower systems are usually used for years, even decades, similar to current accounts or legal protection insurance because of the switching effort (such as communicating new contact channels of a new system to all staff, training times of the team, etc.).
What does the cooperation with LegalTegrity look like?
We guarantee client protection: LegalTegrity does not provide compliance or legal advice. This ensures that we do not poach your clients or compete with you by providing advisory services.
We guarantee confidentiality: With the whitelabel solution in your law firm design, LegalTegrity has no insight into your client master data. All client information and whistleblower case content is accessible only to you and your team due to state-of-the-art encryption technology.
As long as you are a law firm, we will be happy to include you in our list of verified LegalTegrity partners for legal advice. Companies that book directly via our platform and do not enter a law firm as a report recipient in the system can request to be included in our list of verified LegalTegrity partners for legal advice.
We increase the seizure protection of client information held at the law firm due to the attorney-client privilege if you operate the system for your clients.
We expect you to be exclusive with LegalTegrity in your law firm's operations. You guarantee us that you do not operate any other whistleblowing systems for your clients. In return, you will receive the platform for your own use at special conditions.
What does the partner enablement look like?
Our aim is to make working with you as simple, clear and transparent as possible. Approaching clients on a new topic is time-consuming and requires a lot of preparation. As your partner, we take over the preparation for marketing the topic "whistleblower solution" as best as possible so that you can concentrate on your core business.
What is included in the Partner Package?
You have the choice between LegalTegrity design or text templates for your white label option. Contact us to receive more information about the partner package content and the main differences between LegalTegrity and Whitelabel in your law firm design.
How does white labelling work?​
LegalTegrity offers its partners a consistent white labelling of the whistleblower solution that is unique in this form. You can offer your own legal tech whistleblower system in your external image. With the certainty that this is LegalTegrity technology in your system – developed by compliance lawyers together with IT experts taking into account the highest security standards.
Regproved® by LegalTegrity – the Intel inside of whistleblowing systems.
What support does LegalTegrity offer its partners?
We take "regproved® by LegalTegrity" seriously. Your quick success in the easy use of our product is important to us! Our Customer Success Team is of course available to you and your clients personally. For advice and support, as well as for all questions regarding the product and handling. Also here we want to take the load of you.
What do the processes in a LegalTegrity partnership look like in detail?
Would you like to know exactly what the process looks like?
How can you register a lead or sale of the whistleblower solution as a partner?
How does the payment process work – with or without white labelling?
Can clients book the whistleblower solution directly with LegalTegrity and how does the cash flow work?
Feel free to fill out our partner form, apply for a partnership and we will be happy to clarify these and other questions in a personal meeting.
How can I apply for the partnership?
LegalTegrity's partner programme is exclusively for advisors of small and medium-sized enterprises who are trusted by their clients in legal, tax or security matters.
You are welcome to apply for a partnership via our partner form and we will check together with you whether you meet the requirements for a partnership. We will give you feedback within 3 working days.