Passion for integrity and innovation.
For sustainable, entrepreneurial success.
We are compliance experts, lawyers and consultants specialised in small and medium sized enterprises.
As entrepreneurs, we take responsibility and see ourselves in the role of supporting our clients in the best possible way in fulfilling their corporate responsibility.
There are a lot of unknown risks for our customers due to conscious or unconscious misconduct of employees. Such cases in particular can, under certain circumstances, pose a high risk for medium-sized companies – and might even lead to scandals threatening their existence.
Our goal is to provide our customers with a simple, reliable and a 100% secure system to meet EU requirements, avoid penalties and increase compliance in their companies.
Many of our clients do not have their own legal department – in this case we recommend using trusted advisors as recipients of reports. We will be happy to name tested, trustworthy partners for this responsible task
CEO
As a lawyer in international corporations and as a consultant for medium-sized companies, Thomas Altenbach has become one of the most popular compliance specialists. In numerous companies, he was able to personally experience how the introduction of a whistleblower solution helped to increase transparency and reduce breaches of law. His clients appreciate his focus on suitable, simple and implementable solutions.
COO
Her work is characterised by integrity and appreciation. As a former consultant for personnel and organisational development, Pia Michel experienced the consequences of employees' insecurity in dealing with severe situations. Even incidents that were highly critical for the company were not reported out of fear. The whistleblower solution is a good opportunity for her to show that integrity counts in an appreciative way!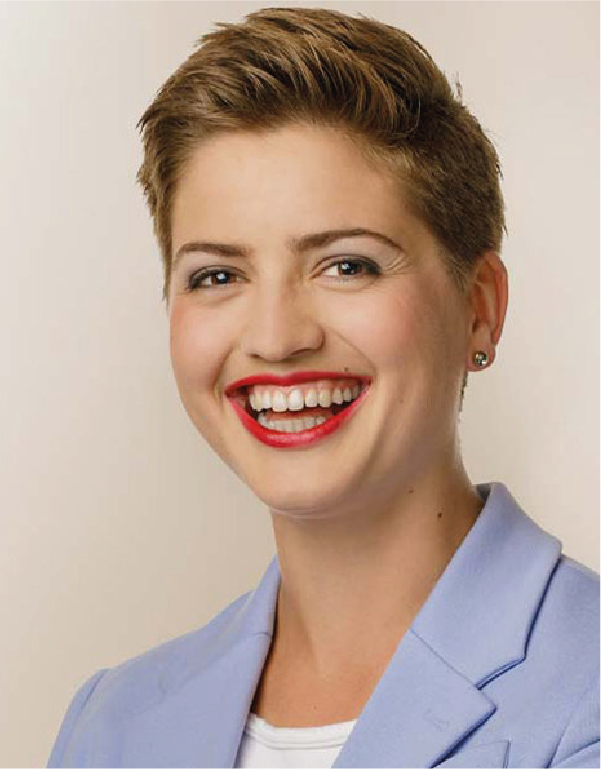 CMO
Her passion is the digitalisation of legal services and perfect customer service. Parallel to her studies of Business Administration and Digital Transformation Management, Maraja Fistanic was responsible for marketing & project initiatives in the EU for the law firm AC Tischendorf. For her, LegalTegrity is the perfect answer to the enormous legal tech potential for law firms and their medium-sized clients.
Compliance Expert
A good compliance system needs good ingredients! As a lawyer and former Chief Compliance Officer of an agile international trading company and as a consultant to medium-sized businesses, Dirk Libuda knows that systematic compliance only works if whistleblowers can use a simple solution to report violations and the company concerned then acts consistently. Do it SIMPLY. And simply DO IT.
Customer Success
Benjamin Folgmann's passion is to shape the sustainable success of people and organisations. As a cross-functional business partner in a dynamic FMCG group he was responsible for many interdisciplinary roles in service operations. For him, the mix of constant transformation, a high degree of automation and corporate values is a field of tension that needs to be stabilised through integrity and interaction – analogue and digitally.
Sales Manager
Sales and building customer relationships is his passion. As a former consultant at one of the largest global recruitment consultancies, Roman Knatz has experience in finding his clients' "pain points" and offering tailor-made solutions. At LegalTegrity, he accompanies the role of a sales manager. His know-how enables a precise needs analysis in order to understand the individual benefits of his client. His focus is the customer.
Head of Digital Marketing & Sales
Gordana is passionate about start-ups and their scale-up. She is highly experienced in digital marketing, sales, product and business management. An entrepreneur herself, she previously held various roles, from marketing and product management to management consulting. She is interested in how digital transformation will make a difference in the world and therefore feels connected to LegalTegrity's SaaS whistleblowing solution.
Marketing Manager
Her passion is marketing, she was influenced by her responsibility for accounts at Milupa and Fisherman's Friend. Here she also realised that mutual respect, responsible behaviour and integrity are basic prerequisites for success. Being able to anonymously express what is not working correctly shows that loyalty and whistleblowing are not mutually exclusive, but rather mutually supportive.
Film & Media
Bella Schäuble's passion is film and photography. With a great deal of attentiveness and a strong sense of aesthetics, her focus within LegalTegrity is the creation of films. Her drive is to use visually appealing media as a contribution to a company whose products help to improve the working environment.
Social Selling
Helena Altenbach is studying business administration at the University of Cologne. Her passion is social media, which she can fulfil in the context of social selling at LegalTegrity. In her opinion, the benefits and especially the increasing use of social media, such as LinkedIn, in the business sector is very important, especially for start-ups – both to increase visibility and to support sales.
CPO (external)

Christian W. Jakob combines legal expertise, business thinking and IT. He is an entrepreneur with a great passion for smart data, technology and automation. In 2008, he founded his first start-up for the prevention and detection of white-collar crime and corruption in small and medium-sized companies. He is responsible for product development at LegalTegrity.
CTO (external)

His passion is value-added, scalable IT solutions for modern B2B business models and critical business processes. Phillip Hofmann sees himself as a translator between business and development. His professional and highly motivated team at P&T Software in Frankfurt ensures that our software works perfectly, that its use is as intuitive as Google and that we create sustainable competitive advantages for our customers.
Office Management
Cora Schuh loves to think through processes, to fine-tune texts and to tick off to-dos. As a career changer, she enjoys the start-up dynamic and brings a great curiosity about compliance and the product. At LegalTegrity she is responsible for office management and is the official "girl for everything".
Office Manager
Christian Diezel is an assistant with heart and soul. He is always on the lookout for ways to untie the administrative Gordian knot. After working for several years as a team assistant in an established company, office management at LegalTegrity is an exciting challenge for him in a start-up whose values are also close to his heart.
Financial Planning
Tom Behrenbeck developed his passion for legal tech during his studies at the WHU. At Xing, Accenture and Deloitte he gained practical experience in the areas of finance, sales and sales controlling. For him, whistleblowing makes a valuable contribution to increasing compliance. At LegalTegrity he is responsible for financial planning and business development.
Business Development Europe
Christian I. D. Böh is studying Business Administration with focus on Banking & Finance at the Frankfurt School of Finance & Management. As a working student and management assistant in the areas of private equity, asset management and executive search, he gained extensive knowledge in investment management, sales and customer acquisition.
Our commitment in Legal & Tech
Networking is in our blood and we are excited to work on the future of the legal sector together with a wide variety of players in
the ecosystem.